Robert Stuart
When I began working in the HVAC business I found something that I really enjoyed doing. I started working in new construction, which taught me the value of a quality installation. I advanced quickly in that first company, becoming the highest paid new construction installer in only 10 months. Learning duct-work early in my career benefited me as well. I was quickly promoted to New Construction Supervisor with the next company I worked for. As a supervisor I was responsible for designing duct systems and equipment installations for custom homes up to 5000 square feet. I began to see my future in this business and decided to open and run my own HVAC company.
Robert Stuart Mechanical
In 2008 I started Robert Stuart Mechanical. In the beginning Rober Stuart Mechanical sub-contracted labor for multiple local HVAC companies. However, I began to build a customer base and eventually had enough customers to leave sub-contracting behind. Through years of providing excellent customer service and fair and honest pricing, Robert Stuart Mechanical's customer base steadily grew.
Galactic Air Inc.
In 2015 Robert Stuart Mechanical was Incorporated and re-branded to Galactic Air, Inc.. Galactic Air, Inc. will be providing service to all of Hampton Roads, including sales, installation, and repair for air-conditioning, heating, and duct work. We are dedicated to saving you money while keeping you comfortable.
Out of this World Team!
Galactic Air has the best team in the business! Here are our team members.
Robert Stuart
President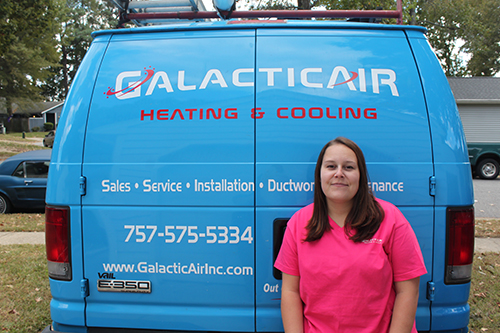 Sara Bishop
Administrative Assistant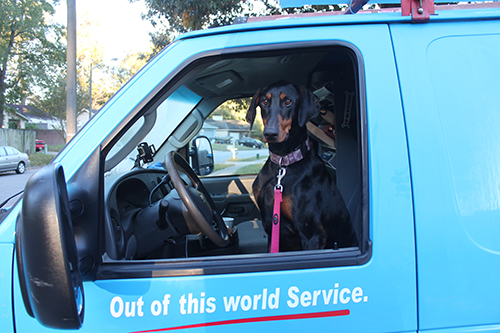 Coral Ravenclaw Bishop Stuart
Office Clown